AUTUMN IS IN THE AIR  
(Photos were derived from negatives in the Aldo Merusi Collection.)
click on the icon to the right of the picture number to view the full picture. Press escape to return to normal size.
Good News:
We are resuming Public Hours on Saturday from 1:00 - 4:00 p.m. To better serve you, please contact us if you have a specific research request. Hope to see you soon.
WHAT'S HAPPENING AT OTHER HISTORICAL SOCIETIES?
Pittsford Historical Society Event
Sunday 15 October, 5:30: Annual Members' meeting with pot-luck supper.
This is the meeting at which we elect officers. Following the meeting, Steve Belcher will give a presentation on Pittsford artist Hilda Belcher (1881-1963), marking the 60th anniversary of her death. She divided her time between Pittsford and New York City, and was considered one of the leading watercolorists of her day. The presentation will focus on the successes in the early part of her career and her relations with friends in Pittsford.
New & Upcoming Projects
Here are a few projects our volunteers are working on.  If you are willing or interested to help with any, or learn more about them, please contact us!
RHS on VPR
Vermont Public Radio interviews Rutland Historical Society about our work to share Rutland's history.
Updates in our Image Galleries
Click the album below to view new additions to our online Image Gallery.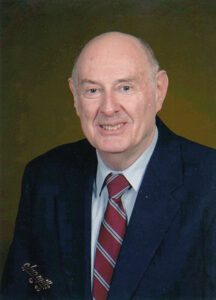 In Fond Memory
James S. Davidson
November 11, 1931  -  May 7, 2023