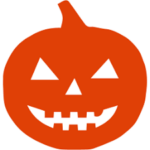 PHOTO OF THE MONTH
October
Reed & Stem Architect's Rendering of the Rutland Railroad Depot:  The Depot, built in 1853, was designed by Gurdon P. Randall, a Vermont born architect who later practiced in Chicago.  Reed & Stem Architects, a well-known national firm who designed Grand Central Station in NYC, was not established until 1891, long after the Rutland Depot was designed and built.
New & Upcoming Projects
Here are a few projects our volunteers are working on.  If you are willing or interested to help with any, or learn more about them, please contact us!
RHS on VPR
Vermont Public Radio interviews Rutland Historical Society about our work to share Rutland's history.
Updates in our Image Galleries
Click the album below to view new additions to our online Image Gallery.