Your Donation is Greatly Appreciated!
Did you know 2019 is our 50th anniversary? We rely on the support of our members, volunteers and patrons to operate. Thanks to your help, we can offer all the FREE material on our website, protect and share all of our collections and materials, host free public programs and just keep our lights on, and doors open! We hope to continue for another 50 years, so please consider contributing to our mission in some way; we would be very grateful for the support!
Here are a few ways you can help us fulfill our goals, and give back to our community near and far:
Become a member. By becoming a voting member of the society, you can help move the Society forward, while preserving and sharing our past. We keep membership dues low to include more people. Members also receive our Quarterly historical magazine, which is mailed 4 times per year.
Make a monetary donation. We use your monetary gifts of any amount to cover utility and operating costs, equipment repairs, and host programs. We accept cash, money orders, or checks. Thank you!
Donations can be mailed to 96 Center St., Rutland, VT 05701-4023
Purchase a publication. We have several CDs and books for sale. We also sell our copies of our Quarterly historical magazine. These make great low cost gifts for friends and family!
Share an energy credit. Because our roof is slate, solar panels are not an option for us, but if you have energy credits you are willing to share, that would help reduce our electricity costs and put our financial resources to better use.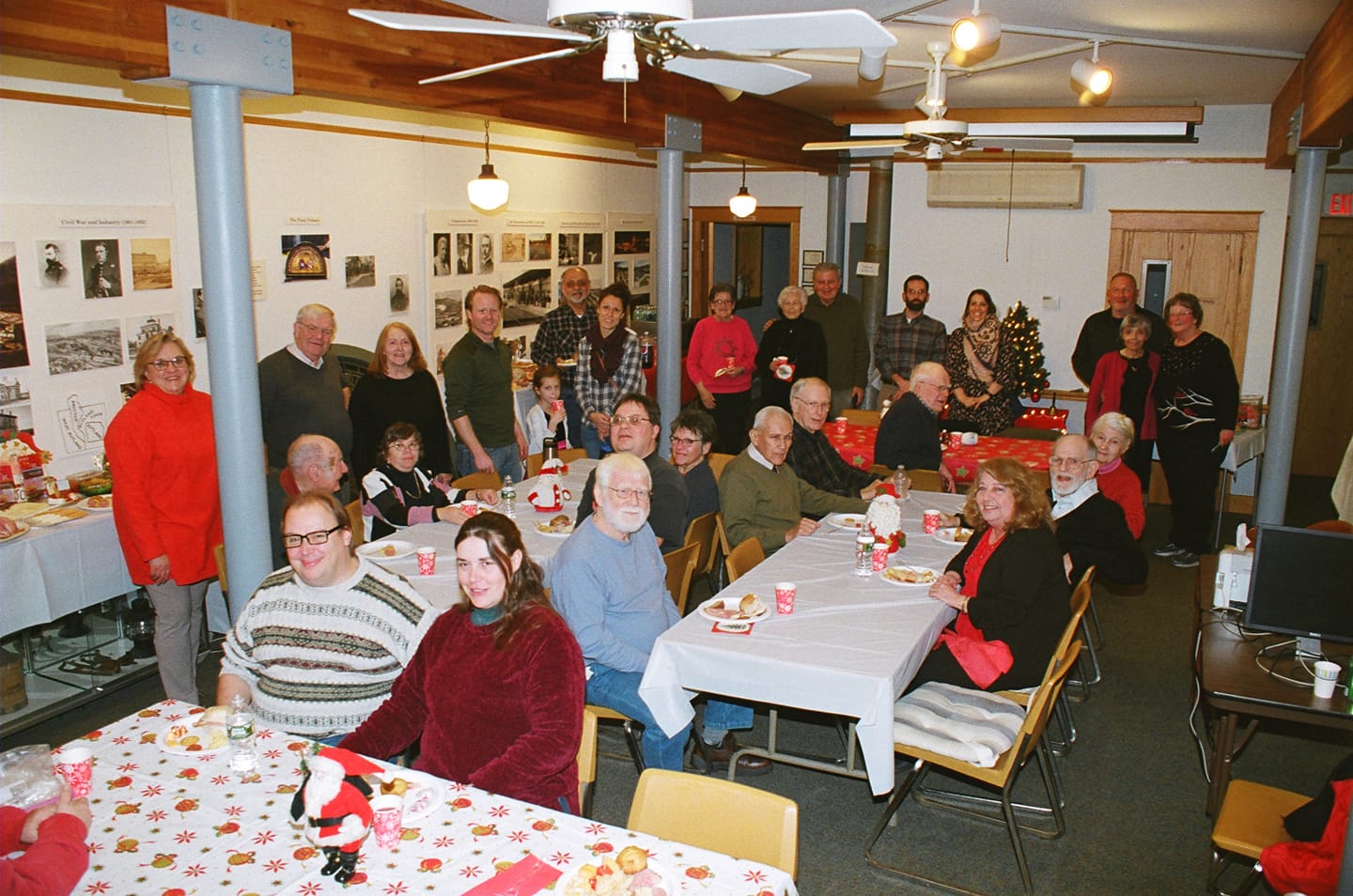 Donate historical materials. This includes materials from the municipalities of Proctor, Rutland City, Rutland Town and West Rutland. If you don't want to part with the original items consider letting the Society make copies if possible. Please contact us prior to sending large, or large quantity of items. We are interested in materials such as (but not limited to):
artifacts
collections of letters
diaries
directories
family photo albums
local family genealogies
photographs
postcards
school memorabilia & records
scrapbooks
telephone books (pre-1973)
local books
video, audio and film
Donate other items. These are some items we are often in need of:
postage stamps
pencils
canned air for cleaning electronics
copy paper
archival quality storage items
archival quality plastic photo sleeves
concrete safe ice melt (seasonal)
toilet paper & paper towels
post-it notes
environmentally friendly cleaning supplies
glass display cabinets for exhibits
classroom style tables & chairs
USB flash drives
plastic trash bags
Donate a service. We operate primarily on in kind donations of time. All of our staff are volunteers. Perhaps you or your business can help with:
refuse & recycling
cleaning
painting interior walls & exterior woodwork
snow & ice removal on sidewalks & walkways
plumbing & heating servicing
gardening
Memorial gifts in any amount will be gratefully accepted. Consider naming us as a recipient for memorial gifts in memory of your loved one.
Become a Benefactor. Remember us in your will. No donation is too large or too small. Also, consider a donation of stock or other property.
The Rutland Historical Society, Inc. is a 501(c)(3) non-profit organization and donations are tax deductible.