Tidbits from Then and Now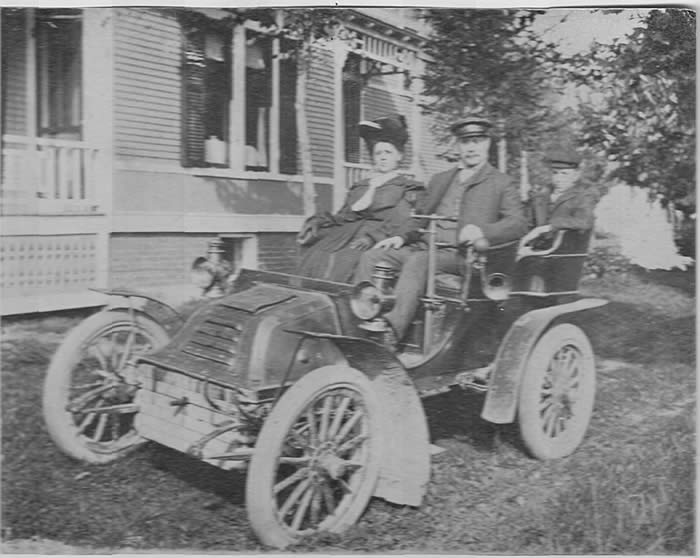 It is interesting to reflect on how, over the past 100 years, things that were developed early in the Century have changed in appearance so rapidly.
This picture of a 1903 Autocar shows one of the earliest cars to appear in Rutland. It was owned by John H. Frenier, who is shown preparing to take his family out for a ride.
Mr. Frenier loved to tinker with machinery and developed a sand pump that was used successfully in the marble quarries. He established a shop at the corner of Crescent Street and Cleveland Avenue where he manufactured these pumps. His fondness for things mechanical led him to purchase some of the first automobiles to be seen on the streets of Rutland.
When my mother, who was born in 1895, saw the first car in her town, she said it frightened her. She thought it was a carriage that had lost the horse.
In contrast, notice the development of the car of today, built not only for transportation, but comfort, beauty, ease of driving (automatic) and, of course, air conditioned.
Has driving become too comfortable? A car is a machine whose growing power is still controlled by drivers and by those who love to tinker with engines. Drive safely, the snow has finally arrived!